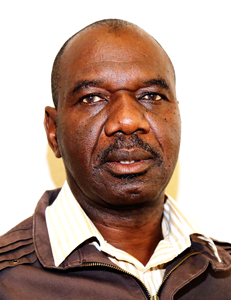 Dr Peeps Gonde - Director
The department is still very small particularly on construction management but there is a sizeable number of technical staff in maintenance. The NUST Campus is still under construction although a few buildings have now been occupied. This department is tasked with planning any future projects, managing current projects and the general estates.
The Department has four main areas of focus and responsibility:
Project Management
As a fairly new university the Campus is still very much under construction. This is one of the most critical functions of the department. The functions here are project design, supervision and contract management. To date under this function the department has completed the university master plan, project briefs for all buildings and has handed over three completed buildings. Some buildings have had partial occupation.
Maintenance
The department is responsible for maintenance of all university buildings and infrastructure. It employs electricians, plumbers, carpenters and other skilled personnel who are available full time. In addition we are tasked with doing some small works. We have set up workshops for each trade, but we are moving towards multi-skilling so that each maintenance technician has more than one skill.
Facilities Management
We are also tasked with managing the available space in the university. As a campus that is still under construction, there is the perennial problem of space shortage, sharing of space, time tabling problems, demand for specialised space etc.
Estates and Grounds Maintenance
Our campus is approximately 160 ha in extent, most of it being virgin bush. The challenge for this section is to ensure that natural flora and fauna are preserved while introducing modern landscaping techniques. We want to create a pleasant studying environment with attractive gardens. While the landscaping is far from complete, we believe we are on the right track with our balance of indigenous trees and flowers.
Transport and Vehicle Maintenance
This section of the department is tasked with acquisition and maintainanance of the university fleet which comprises of a wide range of vehicles – buses, trucks, saloons, pickups, coaches and motor bikes. We order our own fuel and oil in bulk to save cost. We have a Transport officer who runs the fleet with several drivers and an assistant mechanic.
Although the departmental establishment is still very small. It comprises the Director, Project Officer, Clerk of Works, Site and Transport Officer, Maintenance Technicians, Drivers, Technicians and grounds staff
The planning of the campus started as far back as 1990 with an international company of architects and planners who produced several volumes of briefs for all buildings and facilities. Prior to that, a local firm of architects had won an architectural competition to produce a master plan for the whole campus. The briefs were based on the master plan. Although produced more than ten years ago the master plan is still very relevant to the needs of the university although the briefs are amended from time to time.


The original construction period was supposed to run from 1993 to 2002. However, due to serious financial constraints, the Government of Zimbabwe could not avail the requisite finances and the building programme is way behind. In fact, as we stand only about 15% of the buildings have been occupied. The major challenge facing the departments is ensuring value for money in a very unstable economic environment where budgeting does not make sense. Budgets become outdated very quickly in a hyperinflationary environment. It is in this light that we appeal to donors and friends to come forward and assist us. Our aim is to produce a state of the art campus, the adequately provides space for a university of science and technology.


Good teaching and research can only be properly executed in appropriate space and laboratories. We are indeed proud that the few lecture halls and laboratories that have been done are of the highest standard and suitable for any researcher from anywhere in the world.
The development of the campus started in 1993. The first project was the servicing and infrastructure contract that saw the completion of most underground infrastructure (potable water, fire mains, irrigation water, high voltage infrastructure, drainage) and the roads network.


The first building was the Administration Block which started in 1993 and was finally handed over in November 1998 due to serious cash flow problems. The faculty of commerce was the second building when it started in 1994 and was finally completed in 1998.


Since then, the university has adopted a partial completion and handover strategy, where four projects are currently under this scheme. These are Applied Chemistry Building, Chemical Engineering Building, Student's Residences, Ceremonial Hall and the Central Stores and Maintenance Building.Limited student accommodation is now available in the form of self-catering
units that are being let out to students. the design of the residences is such that there are 16 different units making up one cluster and these can be completed in phases and occupied. to
date five units have been occupied.
The campus also boasts of an Olympic standard athletics sports stadium which can accommodate nine track and field disciplines.