Fitness assessments for teams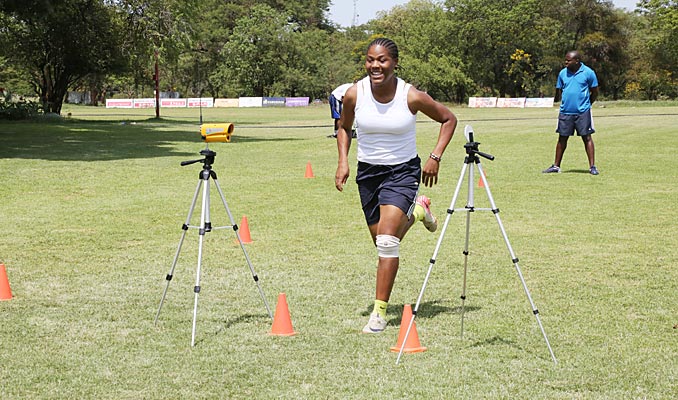 Members
Ms Sipho H. Rutsate (PI), Ms. Khanyile Dlamini, Mr. Daga Makaza, Mr. Bhekuzulu Khumalo,Mr. Morris Banda, Mr. Joseph Sibindi, Mr. Eberhard M. Tapera, Mr. Morgan P. Gundani.
About Us
The Department of Sports Science & Coaching does fitness assessments for sports teams. We have done such assessments for Highlanders Football Club (senior and junior teams), In-line soccer Academy, the National Cricket team and recently, the Zimbabwe Womens' National Soccer Team (Mighty Warriors), among many other sports teams.
This service involves determining fitness values and producing an individual report and team report. These reports form the basis for further interventions (exercise or nutritional) which can be done to assist teams improve their performance. The department can also determine player and team statistics during match play, which teams can use to re-strategise during subsequent halves of play.