Welcome To The
Department of Sports Science and Coaching
Our staff continues to strive at developing and making use of the expertise of our students for the benefit of society such that each of them acquires an unbeatable interplay of skills.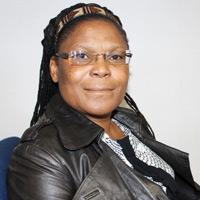 Mrs. Sipho H. Rutsate - Chairperson
Sports Science contributes significantly to the enhancement of sports performance and holistic development of human beings. Sport, whether at a recreational, competitive or administrative level, provides a significant learning experience promoting awareness of a healthy life-style, fostering leadership and organizational skills, building positive character traits and creating opportunities to excel.
The development of sport in Zimbabwe should be informed by a clear commitment to transforming sport at all levels and in all sporting disciplines through a scientific approach. A comprehensive sport sciences service needs to be backed up by an effective broad-based participation programme that should have close ties with the community in which it operates.
This is bound to promote capacity building and the empowerment of sports people and bodies throughout Zimbabwe. The BSc (Hons) in Sports Science and Coaching Undergraduate is offered. The programme is designed to provide students with in depth knowledge and understanding of Sport and Exercise Sciences. The department offers opportunities for study and research in various sporting disciplines and the disciplinary sciences which form the basis for training methods, training management, coaching strategies and performance improvement
The department of Sports Science and Coaching aims to produce innovative and enterprising graduates with appropriate knowledge, skills and attitudes to adequately contribute to both general and elite sporting needs of the country. In addition the department's programmes are designed to enhance the lifelong learning skills of the learner for continuous research and development integrating existing and emerging technologies.
Sports science is an emerging multi-disciplinary field of knowledge that focuses on enhancing human performance in elite sport and improving general health, well-being and quality of life. The programmes equip students with knowledge and skills to work in high performance profiling of athletes.  The programme also provides the knowledge base on physical activity, general health and wellness as a means of combating non communicable diseases.
The aim of the department is to produce high quality graduates who will be able to use their knowledge towards...
The aim of the programme is to develop a thorough understanding of the general principles and advanced studies...
Candidates must at least have a 2.1 Bachelors Degree in Sports Science or a related field with a biological content...