The Pro-Vice-Chancellors Office: Research and Academic Affairs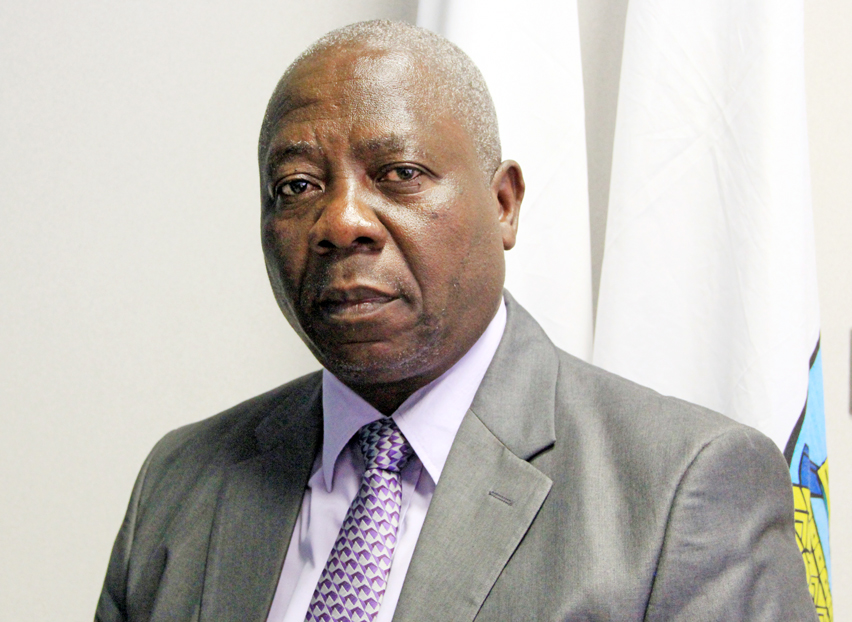 Dr. Nduduzo Phuthi (Acting Pro-Vice-Chancellor)
Dr Nduduzo Phuthi is a Senior Lecturer and the founding Executive Dean of the Faculty of Science and Technology Education at the National University of Science and Technology, Zimbabwe. Dr Phuthi holds a PhD degree from the University of Pretoria in the area of Assessment and Quality Assurance in Higher Education, a Masters degree in Science Education from Curtin University of Technology, Australia, a Postgraduate Diploma in Educational Technology and a Bachelor of Education degree in Biology from the University of Zimbabwe. He has accumulated a vast amount of teaching and research experience in the field of science and technology education, particularly in the area of science and mathematics teacher education. Prior to entering university service in 2000, Dr Phuthi was a senior lecturer at the Bulawayo Polytechnic, as well as teacher in primary and secondary schools. He has participated in regional and internal research programmes including the Southern African Universities Learning and Teaching (SAULT) Forum and UNESCO's Education for Sustainable Development (ESD).
PhD (Ass & Quality Ass in HE & Training); Pretoria, 2012

MScEd (Science Education); Curtin, Australia, 1998

PGradDip (Educational Technology) UZ; 1992

BEd (Biol); University of Zimbabwe; 1988
Acting Pro-Vice-Chancellor - NUST (July 2018)
Dean of Faculty of Science and Technology Education - NUST
Ministry of Higher and Tertiary Education, Bulawayo Polytechnic
Ministry of Education, Sport and Culture
Research Interests
Information and communication technologies (ICTs) in education, online and blended learning;
Post-school training strategies and outcomes in science and technology for development;
Society's benefits from school science programmes and curricula,
Community/industry-education partnerships,
The convergence of education and technology;
Assessment procedures and test development for college and university education;
Constructivism and science conceptions for non-western learners;
The impact and benefits of teaching some biology concepts at high school and university levels,
Management of education and leadership development.
Research Publications
Phuthi, N. and Molwane, O. B. (2012). E-Learning Environments in Undergraduate Design and Technology Courses: Action Learning at the University of Botswana. Zimbabwe Journal of Science and Technology. Vol 7, MS. 1. https://www.nust.ac.zw/zjst/index.php/archives/volume-7-2012
Phuthi, N., Kumar, K L & Molwane O. B. (2010). A Quasi-Linear Model Of Design Cognition. Journal of College Teaching & Learning (TLC).Vol 7, No 11 http://journals.cluteonline.com/index.php/TLC/issue/view/35
Phuthi, N. Sibanda, I. M., Gundani, M. P. D., Matope, S. & Parekh, C. T. (2009). Needs-based knowledge processing through university-community partnerships: higher education inroads into rural community development in Zimbabwe. In H. Eggins (Ed). Selected papers on Sharing Research Agendas on Knowledge systems. Occasional Paper No. 16. UNESCO Forum on Higher Education, Research and Knowledge, Chapter 6, pp 66 – 76, Paris. http://unesdoc.unesco.org/images/0018/001831/183180e.pdf.
Phuthi, N. and Sibanda A. J. P. (2011). Education, Training and Management Challenges in Sustainable Natural Resources Harvesting and Materials Processing in Rural Communities, Zimbabwe Journal of Science and Technology, Special Issue, Ms. 2. Bulawayo, Zimbabwe.
Phuthi, N. and Letsatsi, M. L. (2008). Indigenous Design and Production Entrepreneurship: Sector Performance Audits and Proactive Support. University of Botswana.
Administrative Personnel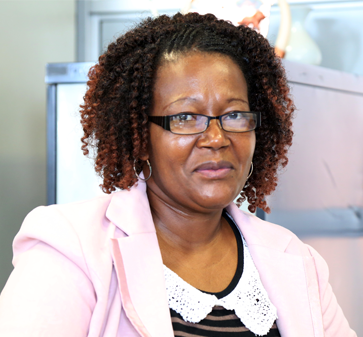 Personal Assistant
Esther Jasi
esther.jasi@nust.ac.zw
BComm Honours in Management, PGDM in Management, Diploma in Business Management, ND in Secretarial Studies