In solidarity with the Bulawayo community and the country as a whole, NUST has risen to task to help in the fight against Covid-19.


As the university of Science and technology we are engaged in the production of sanitizers and face masks according to WHO recommended standards.
We are looking for willing organizations to partner with us in fighting this pandemic to the end.
Our vulnerable communities need us. Zimbabwe needs us.
Get in touch with us today.
NUSTISER  HAND SANITISER AND FACE MASKS NOW AVAILABLE

Current Sanitiser Quantities:

500 Mls
750 Mls  
2 Litres 
5 Litres
25 Litres 

Contact Mr Aleck Ncube for your purchases: +263 78 337 5129
25 Litres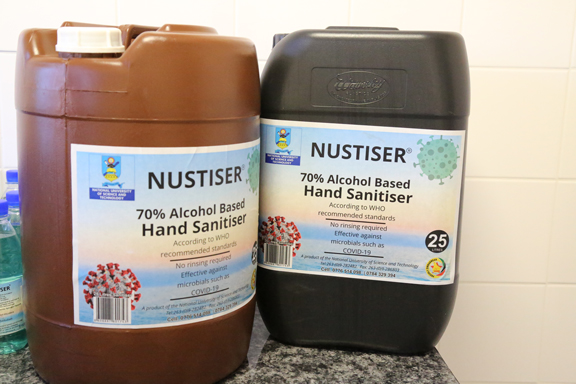 2 Litres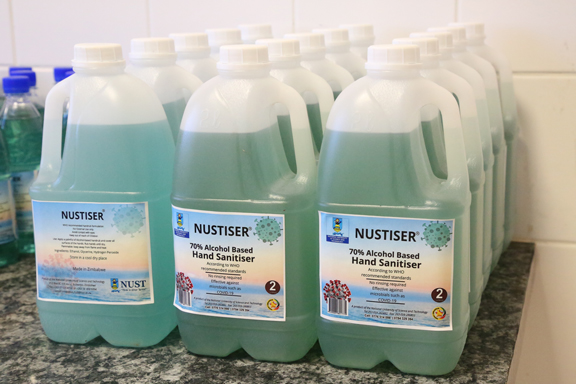 500 Mls